Wastewater Treatment Products
Packings and supporting products for wastewater trickling filters at municipal water treatment plants. The media supports biological growth that destroys BOD (biological oxygen demand) of the wastewater.
Empaques y productos relacionados para sistemas de tratamiento de agua residual.
Please note that Jaeger Environmental (formerly Jaeger Products) is now Raschig-USA, Inc.
All of the product names on this page are registered trademarks of Raschig-USA, Inc.
Dura-Pac®
Dura-Pier®
Dura-Dek®
Bio-Pac SF30®
Sessil®
Kontakt®
Kompakt®
3.5" Bio-Ring®

Several Trickling Filters at a Wastewater Treatment Plant.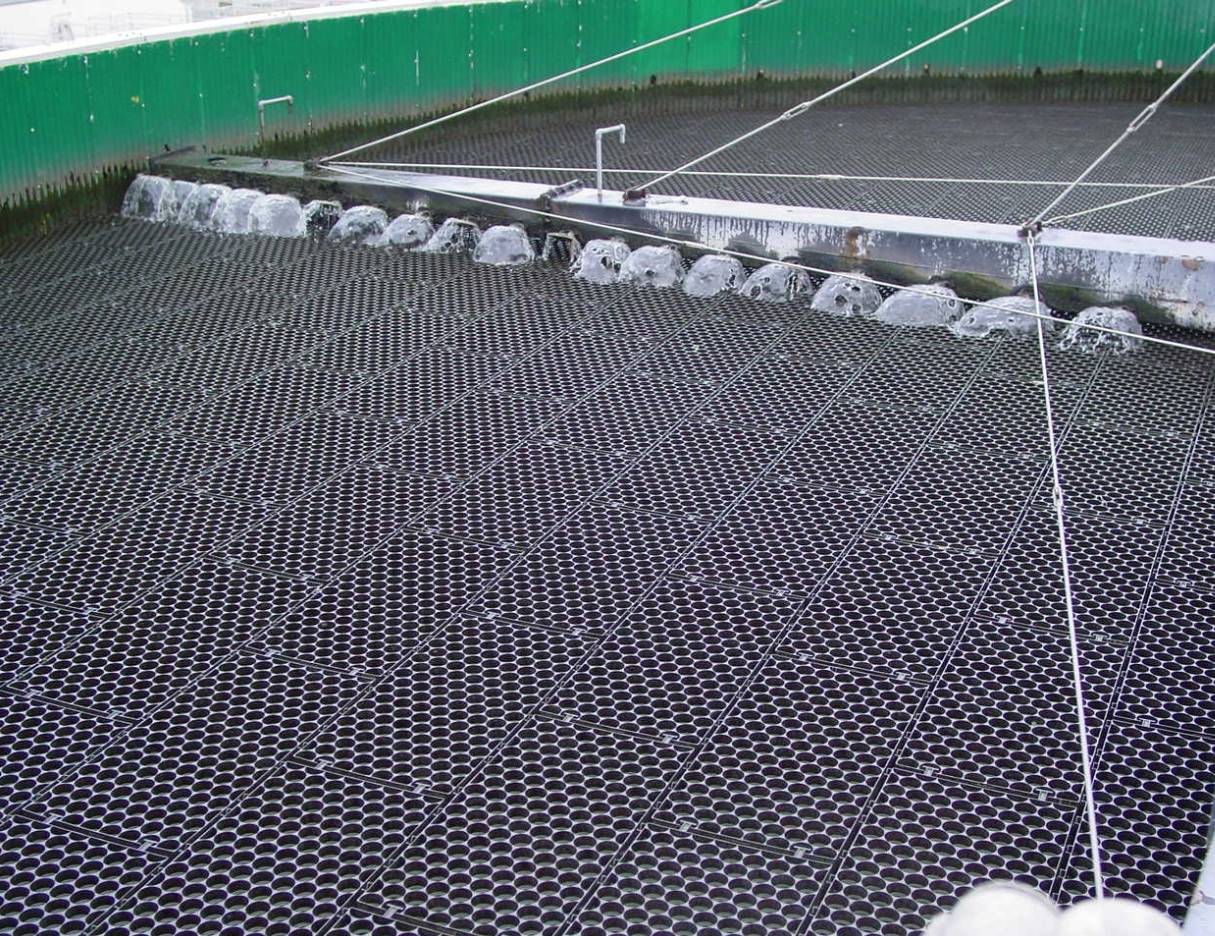 Dura-Dek® protective grating over Dura-Pac® biological growth support media in a trickling filter. The grating protects the PVC media from sun and impact damage. The grating also provides a useful walking surface for maintenance workers to access the rotating water distributor when needed, as observed below.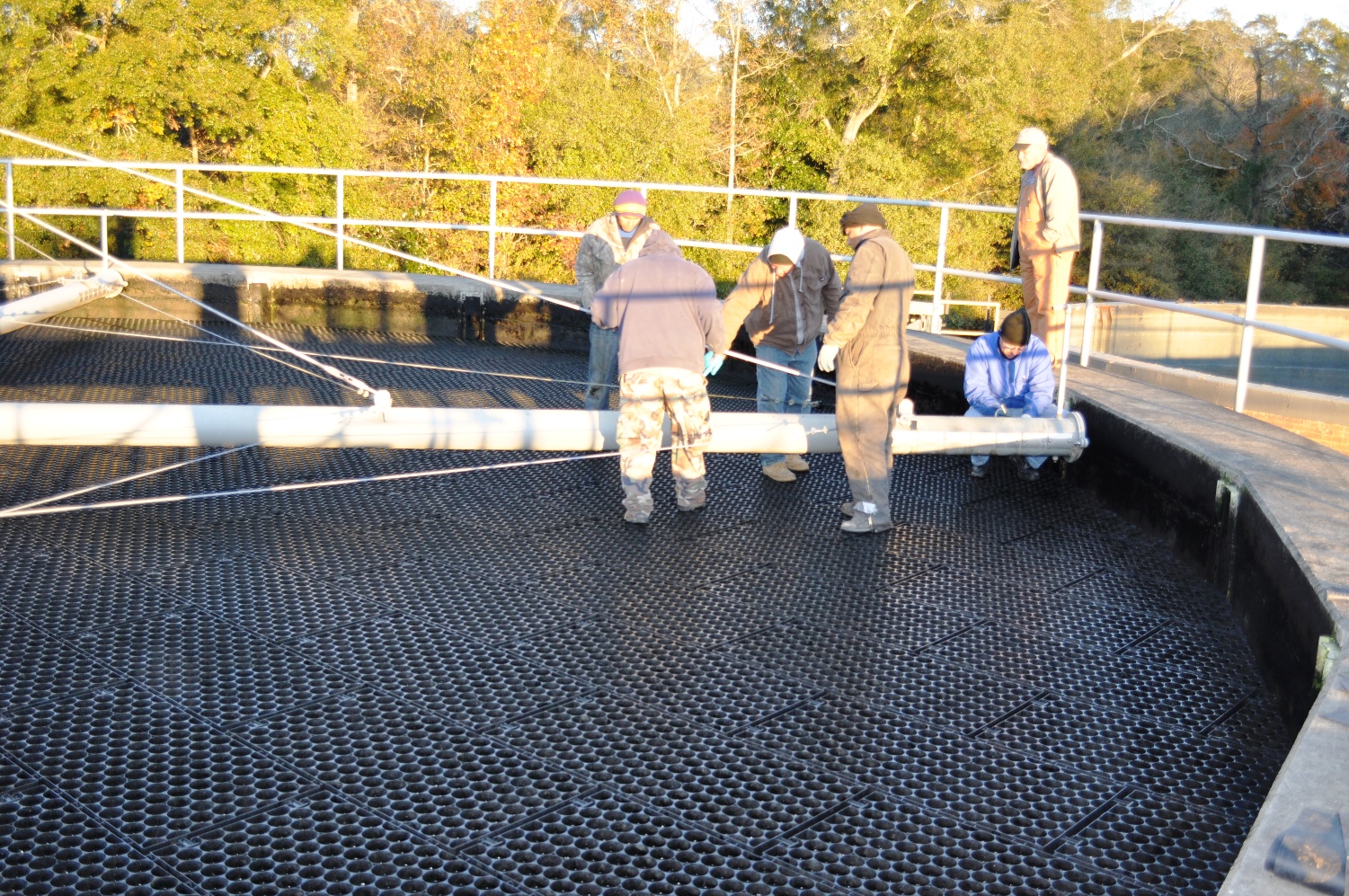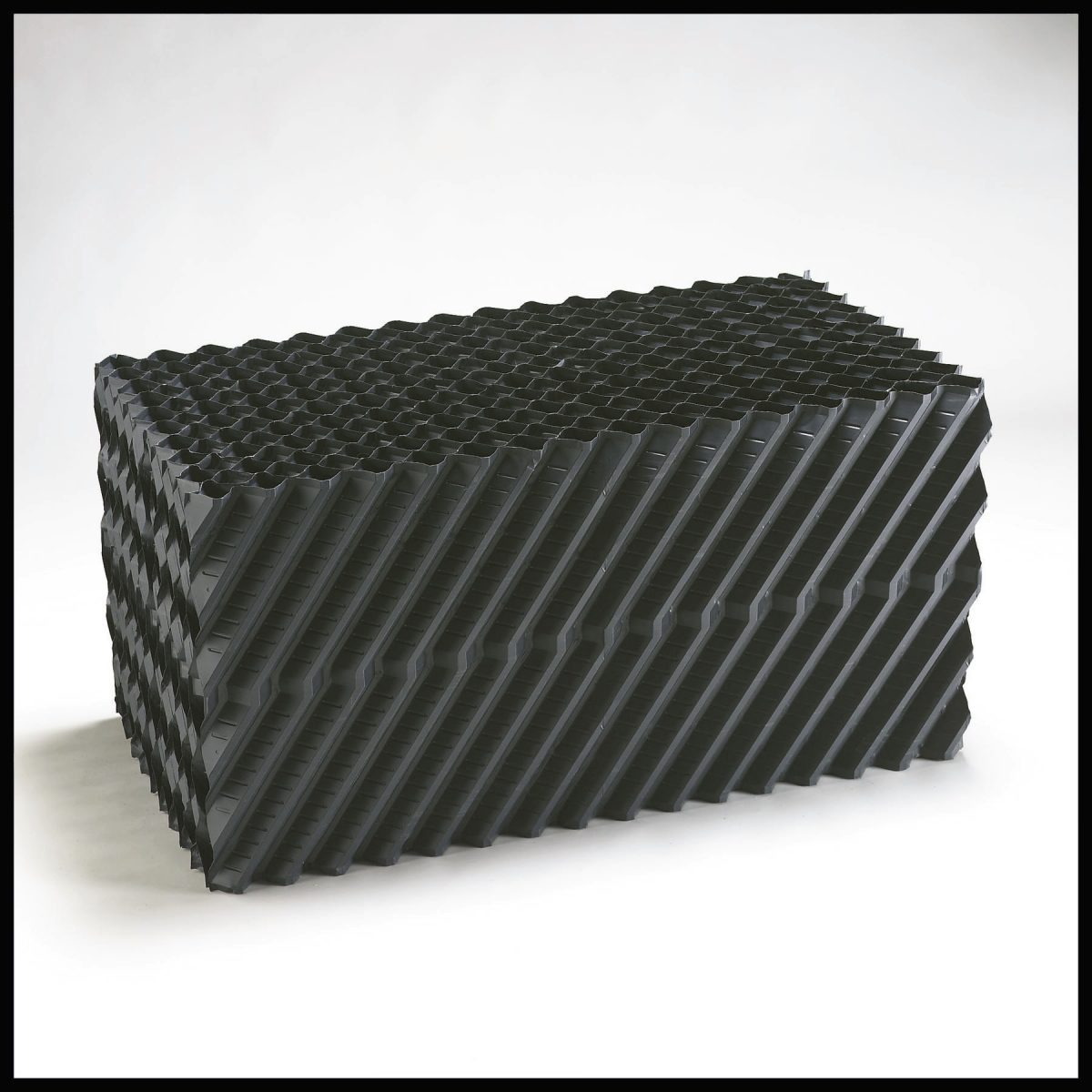 Dura-Pac® biological growth support media for wastewater trickling filters.