About Raschig USA
(Formerly Raschig Jaeger Technologies)
We provide tower packings, distillation trays, tower internals, plastic packing, metal packing, random packing, structured packing, liquid distributors, support plates, mass transfer and separations, mist eliminators, mechanical design, Auto-Cad drawings, and wastewater treatment products – biological support media (structured and random) for trickling filters and MBBR systems.
Dr. Fritz Raschig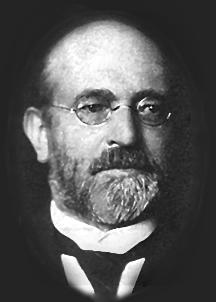 Our roots extend to 1891, when Dr. Fritz Raschig (1863-1928) founded Raschig GmbH. Dr. Raschig invented the raschig ring mass transfer tower packing. This packing allowed for greatly improved process efficiencies in his plant.
Dr. Raschig specialized in phenol chemistry and patented a number of chemical production processes in his career.
Interestingly, Dr. Raschig earned his doctorate in chemistry under the supervision of Dr. Robert Bunsen. Dr. Bunsen is famous for the 'bunsen burner' he invented. Dr. Bunsen also was the first chemist to identify the elements Cesium (Cs, Atomic Number 55) and Rubidium (Rb, Atomic Number 37).
Today, Raschig USA is part of a global team that specializes in mass transfer, chemical separations, and wastewater treatment filters (media, packing, trays, fill). The USA headquarters is located in Arlington, Texas, in the mid-cities area of the Dallas / Fort Worth megalopolis. Production facilities are located in Texas, Kansas, Germany, Mexico, and India. Our partner firm is located in Ludwigshafen am Rhein, Germany – at the same site that Dr. Raschig built his chemical plant over 100 years ago.
Raschig USA, Inc. is a member of PMC Global Incorporated, headquartered in Sun Valley, California.
Where are we located? Raschig USA - Arlington, TX